In food export markets, organic products offer a significant competitive edge. Birgitta Partanen, director of the Arctic Flavours Association, says that organic certification also plays an important part in exported natural products.
"Organic certification is a big thing, especially in export markets, but its importance is also increasing here in Finland. For companies, it also offers a way to show that they are sustainable and responsible", she says.
All bilberries collected from forests are natural products, but not all forest bilberries are organic. Natural products can only be marketed as organic if they are collected from a certified organic wild collection area. In Finland, these areas total 4.6 million hectares, comprising roughly one fifth of all our forests.
The majority of Finland's organic wild collection areas are located on state-owned land in Lapland and Kainuu. However, every region in Finland already has at least some certified organic wild collection areas. The certification requires that no urea has been used for root-rot disease control or any other chemical agents or fertilisers that do not carry an organic approval have been used in the area during the past three years.
Partanen points out that the organic certification does not prevent the commercial use of forests. Forests can also be certified in part, so that areas treated with non-approved agents are left outside the certification.
The berry sector uses organic wild collection the most
Currently, the berry sector uses organic wild collection the most in Finland. Bilberry and lingonberry are the most picked organic forest berries: in 2020, approximately one million kilos of organic bilberries and nearly 0.9 million kilos of organic lingonberries were picked for sales.
Every individual in Finland has the right to pick berries and mushrooms from forests, while the collection of other natural products requires the landowner's permission. Birgitta Partanen says that these products are also attractive to companies: for example, birch sap and softwood extract drinks, chaga mushrooms and other special products, such as reishi and spruce sprouts, are on the up. Similarly, the cosmetics industry is increasingly using natural raw materials.
According to Partanen, the further processing rate of organic natural products should be increased and the range of raw materials should be expanded even further. She hopes that there will be more organic wild collection areas in Southern Finland in the future.
"This would secure the availability of raw materials. It is not profitable for companies to invest in research and development if collection is not on a firm footing", Partanen says.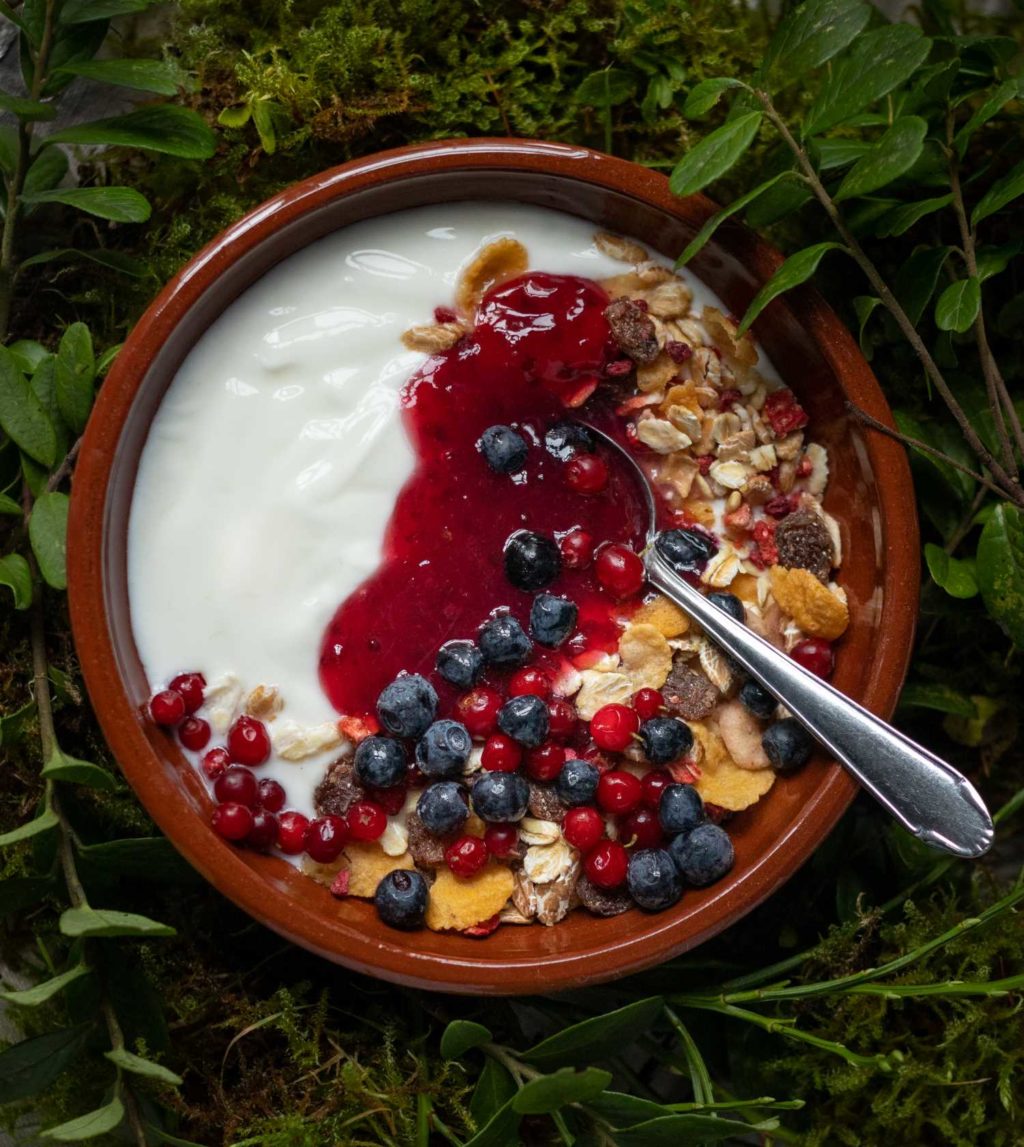 Tourism going organic
The union between tourism and organic production is not very closely-knit in Finland at present. Hanna Muttilainen, research scientist at the Natural Resources Institute Finland (Luke), who has studied this theme, says that these have already been brought together in other parts of Europe: in Austria, for example, activities related to organic food are already offered to travellers, such as cheese-making on an organic dairy farm.
"In Finland, many travel companies use organic food products, while they do not explicitly communicate this to their customers. Organic production should be highlighted more, as it is a well-known brand, gives an impression of cleanliness and responsibility, and also creates trust", she says.
Muttilainen sees that organic travel concepts should be targeted at both Finnish and international travellers. What is important is that services are productised comprehensively and systematically.
Is organic hiking attractive?
The organic travel project carried out by Luke between 2017 and 2020 involved 18 food and travel companies based in Southern Savonia. Researchers, together with the companies, developed two travel concepts: organic hiking and an organic sauna. During organic hiking, guides led travellers to an organic wild collection area to pick wild herbs. The sauna experience was complemented by organic cosmetic products, and organic food and drinks.
"Service themes, productisation and information are important in the development of travel services. The organic theme should be included comprehensively in services, and information about the content of different products should be provided", Muttilainen says, summarising the project's results.
She emphasises that information makes services stand out from the rest: it encourages customers to think and creates new experiences. Added value also comes from different activities, such as making food from collected organic natural products and other wellness activities.
Muttilainen would like to point out that large organic wild collection areas may not be necessary for the needs of tourism. Even a small forest area may be important for individual travel companies.
Looking for a competitive edge
Organic forests are raising great interest in North Karelia, home to many companies specialising in organic products. Luke and the Finnish Forest Centre are carrying out a joint project to boost organic wild collection in the region. The project is, for example, negotiating over having the forest areas of municipalities and parishes certified.
Henri Vanhanen, senior scientist at Luke, says that negotiations have progressed the furthest with the City of Joensuu.
"Our goal is to provide companies with access to organic raw materials. Joensuu's example shows that businesses would benefit from certification", he says.
Vanhanen would like to point out that, currently, the organic certification gives natural products a competitive edge, but it will be a prerequisite in the future. The project aims to identify whether logs could be marketed as organic products.
"The idea of organic wood came from businesses. Decorative wood is already produced globally as organic products, and organic Christmas trees are grown in Finland", he says.
Luke and the Finnish Forest Centre have developed a counter, which indicates the harvesting potential of natural products in a certain area. It is based on data available in Finland's comprehensive forest information system. Launched last year, the counter is available in the Metsään.fi service, and it also serves to estimate future yields in organic wild collection areas.
"Background information includes the age of the forest pattern, the tree density and the stage of forest management. For example, the counter helps to estimate the yields of spruce sprouts and birch sap in kilograms in each municipality", Vanhanen says.
A brighter image for the whole country
Henri Vanhanen says that more than 90 per cent of Finland's forests would already meet the criteria set for organic wild collection areas. He believes that the goal should be 100 per cent.
"The organic certification would significantly brighten Finland's image. Sustainability is a global megatrend and organic production is an internationally well-known brand", he says. Vanhanen says that the biggest obstacle to the certification of organic wild collection areas in Finland is the treatment of stumps with urea to control root-rot disease. This is why Luke has developed methods to replace urea with a biological agent eligible for organic certification, while promoting the growing of special mushrooms, such as reishi, in forests.